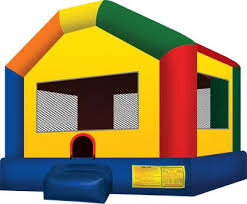 Bounce House-TSSA Licensed
Basketball Net Inside
Actual Size: 12.4 L x 13.4 W x 12.8 H
Setup Area: 17' L x 17' W x 15x H

Please Read Below "Measuring Your Space"

Outlets: 1 Ensure outlet is working prior to delivery.
Age Group: 3-14 yrs Accomodates up to 6 at a time
Attendants: 1 Responsible supervisor at all times





Available Booking Options For Residential Deliveries

| | |
| --- | --- |
| 6 Hours | $439.00 |
| Overnight +$75 | $514.00 |
| Multi-Day +$100 | $539.00 |
| 3 Days | $639.00 |
| Multi Weekday | $539.00 |

*Multi-Day Rentals are $100 extra per day
*Overnight Pickups start at 9:00 AM



Bounce House Rental
Basketball Net Inside!
Watch As We Take You Inside:
Our inflatable Bounce House jumping castle is always a hit for any party gathering when kids are around you really can't go wrong with any of our 13 x 13 Jumping Castles as they all have a safety step at the front entrance to help the kids safely enter the inflatable and more importantly when they exit the inflatable. Our inflatable jumping castles also have a basketball net located on the inside of the bouncing area to give the kids an extra element of fun.
Product Overview
The 13 x 13 Bounce House is the ideal amount of bouncing fun for a birthday party or event. This attractive and colorful jumper provides a large area for kids to bounce, jump and burn some energy and even has a Basketball net inside. The 13 x 13 bouncer provides plenty of room for participants to jump and bounce around as they invent their own games to play! Jumping is a great way to promote healthy activity for kids of all ages and will keep kids entertained for hours on end.
Safety Features:

Up To 6 Users At-A-Time @150 Lbs per person.

Inflatable Safety Step/Ramp Entrance To Help Kids In and Out.

Retractable Safety Netting At-Door Entrance To Secure Kids From Falling Out.

Built-In Inflatable Basketball Net In Bounce Area (We do not supply balls)

Large Mesh Walls/Windows Provide A Safe Viewing Area To Monitor Kids and Allows Air Flow Through Bounce Area.

Canopy Roof Provides Constant Shade Inside Bounce Area.
Measuring Your Space:
We require a 38-Inch wide Gate for 13x13 Bouncers to fit through. Drivers will need a 4 Ft, or 48-inch-wide pathway to safely navigate the equipment from our delivery truck to your set up location. We are unable to lift equipment up/downstairs or lift over any obstacles.
At the top of this page, you will find product size and details for the item you are renting. you will find 2 measurements of the Actual size of the inflatable and the Setup Area for your inflatable. Measure your designated setup location to ensure the Setup Area requirements have been met along with all minimum pathway and gate entrance minimums have been met to safely deliver your rental.
Now Review The Set-Up Space Required and
RESERVE YOUR DATE TODAY!
We, Will Take it From There...